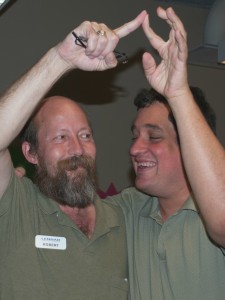 Foundation for the School for Young Children – The School for Young Children and The Robert J. Strudler Diagnostic and Remediation Center are run by The Foundation for the School for Young Children, a non-profit corporation organized under the laws of the State of Texas. The Foundation provides equal educational opportunities without regard to disability, race, color, sex, and national or ethnic origin.
Lennar Corporation – Since 1954, we've had the privilege of helping hundreds of thousands of families across America move into the next stage of their lives with a new home. At Lennar, we consider our Community to be every city across America where we live and conduct business. And we know that our responsibility to our Community consists of far more than just building and delivering quality homes. We believe in "doing the right thing for the right reason." We are responsible for giving back to our Community, quietly and without fanfare. Being responsible to our Community also means working to protect the quality of our environment, both during and after the construction of our homes. Lennar Associates live and breathe the idea of helping to make communities better places to live and helping those who may not be able to help themselves.
Special Olympics Texas – Houston Chapter – The Houston Chapter serves Harris, Waller and Liberty counties. "The mission of Special Olympics is to provide year-round sports training and athletic competition in a variety of Olympic-type sports for children and adults with intellectual disabilities, giving them continuing opportunities to develop physical fitness, demonstrate courage, experience joy and participate in a sharing of gifts, skills and friendship with their families, other Special Olympics athletes and the community."
The Coalition for Barrier Free Living, Inc. – Houston Center for Independent Living, Brazoria County Center for Independent Living, and Fort Bend Center for Independent Living promote the full inclusion, equal opportunity and participation of persons with disabilities in every aspect of community life. We believe that people with disabilities have the right to make choices affecting their lives, a right to take risks, a right to fail, and a right to succeed.
Social Motion Skills – Solutions for families and corporations dealing with autism, ADHD, and similar social challenges at all ages. (Social Skills Survey available here.)